The works of Dr. Jonathan Swift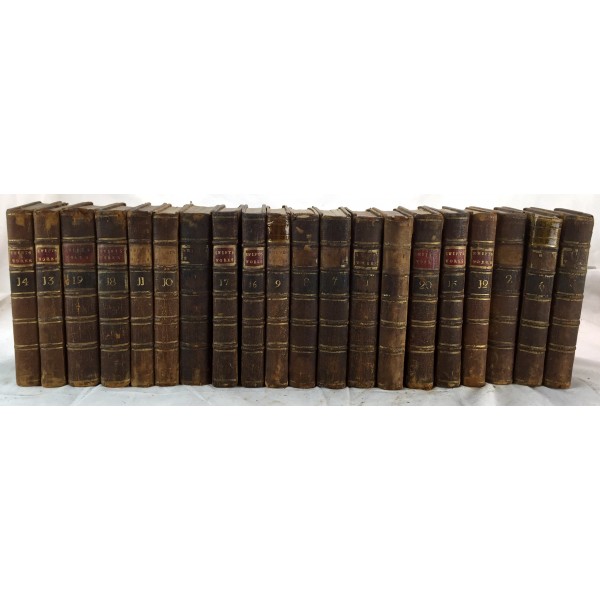 The works of Dr. Jonathan Swift, Dean of St. Patrick's, Dublin. 20 volume set
Jonathan Swift
Edinburgh : Printed by A. Donaldson, 1761-1779.
Mixed set. 20 volumes. 12mo. Volume 1-11 are of the Donaldson Works of Swift, lacking the final 2 volumes. Volumes 12-17 are Letters, written by the late Jonathan Swift, 5th edition, London, Printed for A. Pope, 1767, Volumes 18-20 are A supplement to Dr. Swift's works, Third edition, London : Printed for J. Nichols, 1779. Bound in uniform contemporary leather, raised bands, leather spine labels. Wear to edges, several spine labels lacking. Armorial bookplate of Oliver Farrer. Occasional spotting, overall pages clean and unmarked.
This is an oversized or heavy book, that requires additional postage for international delivery outside the US.