The National Cyclopedia of the Colored Race, Vol. 1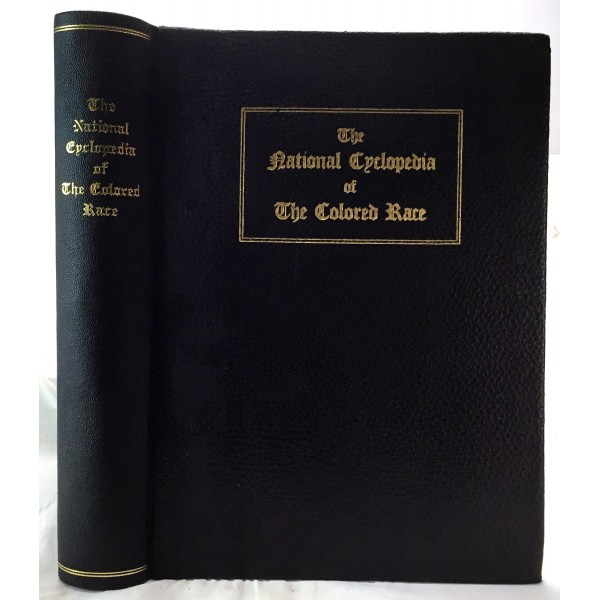 The National Cyclopedia of the Colored Race, Volume 1
Clement Richardson
Clement Richardson, 1919.
Volume I (all published). 619pp, [3]. Folio, 31 cm. Original black cloth boards with gold lettering. Rebacked on modern black leather spine. Perforated library stamp on title, minor soiling to margins, several gutters repaired. Index pages have tears and extensive parchment tape repair, lacking final index page. Contains biographical sketches of well-known African American men and women, as well as historical, educational, ecclesiastical, and fraternal sections. Profusely illustrated.
"RARE FIRST AND ONLY EDITION, VOLUME ONE THE ONLY VOLUME PUBLISHED. An extraordinary undertaking, published at the end of WWI, a signal moment for the race, with thousands of black soldiers returning from the war. Richardson was President of the Lincoln Institute in Jefferson City, Missouri. A valuable resource for biographical information not easily found. With a four-page Index at the end, arranged by state. Black Biographical Dictionaries 1790-1950 page 19; not in the Blockson Collection." - Swann Galleries, Printed & Manuscript African Americana, March 31, 2016, Sale 2408, Lot 446. Work, 475 p. This is an oversized or heavy book, that requires additional postage for international delivery outside the US.