Several Treaties of Peace and Commerce Concluded Between the Late King of Blessed Memory Deceased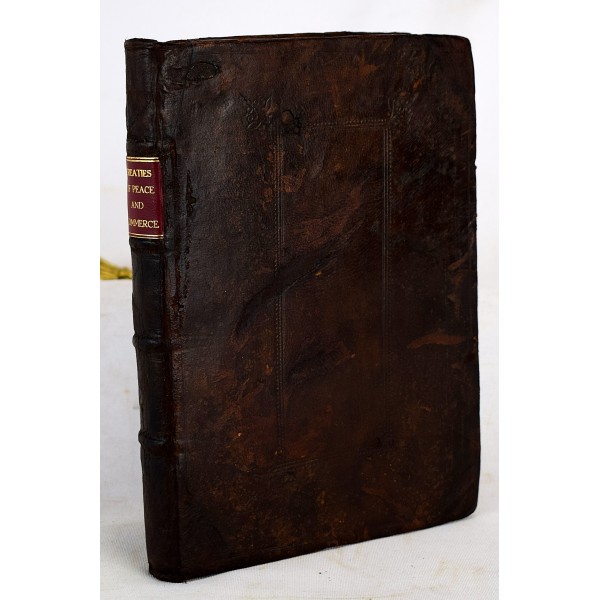 Several treaties of peace and commerce concluded between the late king of blessed memory deceased, and other princes and states : with additional notes in the margin, referring to the several articles in each treaty, and a table

Great Britain Miscellaneous Pamphlet Collection Library of Congress
Printed by His Majesties printers, and sold by Edward Poole, 1686
Quarto Full contemporary leather, modern red leather spine label. [4], 269, [1] Some scuffing to cover. Japanese paper restoration to spine and edges. Restoration to final leaf. Signed D. Stewart in an early hand. Minor worming to top margin.
Contains seventeen treaties from the reign of Charles II, dated May 1667 to April 1682. Many of the treaties deal with the American Colonies, including a treaty with Spain in which the right of British Colonies in the New World was acknowledged for the first time, a treaty with France that gave England Nova Scotia and a treaty with Holland giving control of New York to the English.
Also includes a treaty with the Ottoman Empire and Tripoli. Goldsmiths'-Kress no. 02631. Sabin 79375. Wing C3604.