Rare Birds of California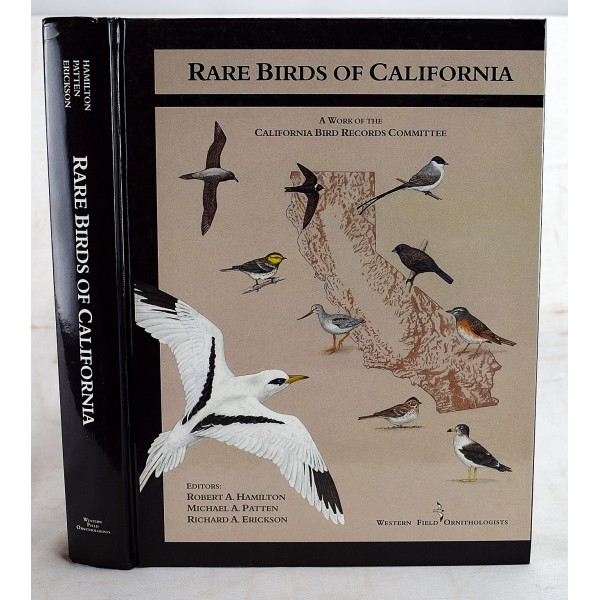 Rare Birds of California
Robert A. Hamilton [Editor]; Michael A. Patten [Editor]; Richard A. Erickson [Editor];
Western Field Ornithologists, 2007
Hardcover. No dust jacket, as issued. Good binding and cover. Minor shelf wear. Clean, unmarked pages.
"Since 1970, the California Bird Records Committee, or CBRC, has devoted itself to evaluating reports of vagrants and other rare birds across California's 160,000 square miles and an even larger area of ocean that lies within 200 miles of the coast. These waifs, pioneers, and invaders plop down in places and during seasons that range from the utterly predictable to the pleasingly capricious, and the CBRC has spent decades working to discern and explain their patterns of occurrence in the Golden State. The Committee in 1992 embarked on a comprehensive review and analysis of the records in its database--an invaluable font of distributional information that, until this time, has seen the light of day only in the CBRC's annual reports. Many years later, you hold the results in your hands." - Western Field Ornithologists
This is an oversized or heavy book, which requires additional postage for international delivery outside the US.