Eliab Alden of Middleborough, Massachusetts and Cairo, New York: His Alden Ancestors and his Descendants (Signed)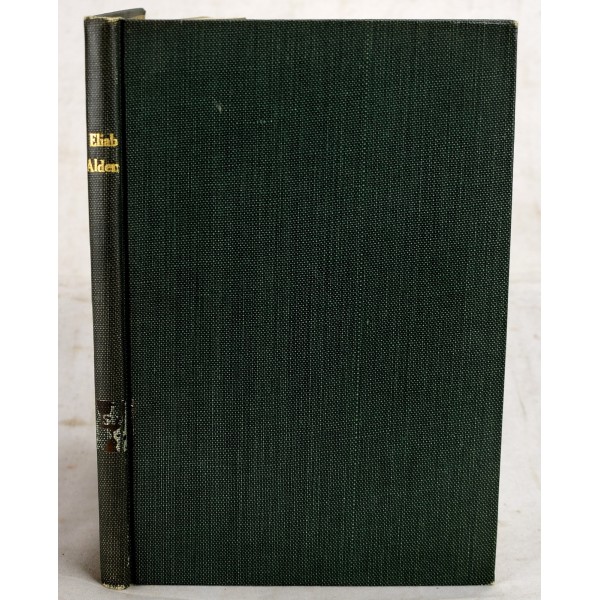 Eliab Alden of Middleborough, Massachusetts and Cairo, New York: His Alden Ancestors and his Descendants (Signed)
Charles Henry Alden
Boston : Printed for Private Circulation, 1905
Includes handwritten letter signed by Charles H. Alden. From the library of the Mayflower Society. Bound in green cloth. Gilt lettering. Hardcover. Good binding and cover. Library stamps and markings. Shelf wear. Scattered marginalia with updated genealogy. 55 p., frontispiece, 24 cm.
Brigadier General Charles H. Alden served in the United States Medical Corps. In the Civil War Alden worked as the Medical Director of the Army of the Potomac, during which, he commanded the evacuation of those wounded in the Battle of Fredericksburg. Alden was an early proponent of antiseptic surgery.
Founded in 1897, the Mayflower Society, or General Society of Mayflower Descendants is a non-profit organization. Membership requires proof of lineage from one of the passengers who traveled to America on the Mayflower in 1620. Their educational mission includes telling the story of the Pilgrims as well as maintaining the highest standards possible for genealogy research into the lineage of the Pilgrims.