Dated Events War Map. 1945. (Atomic Bomb)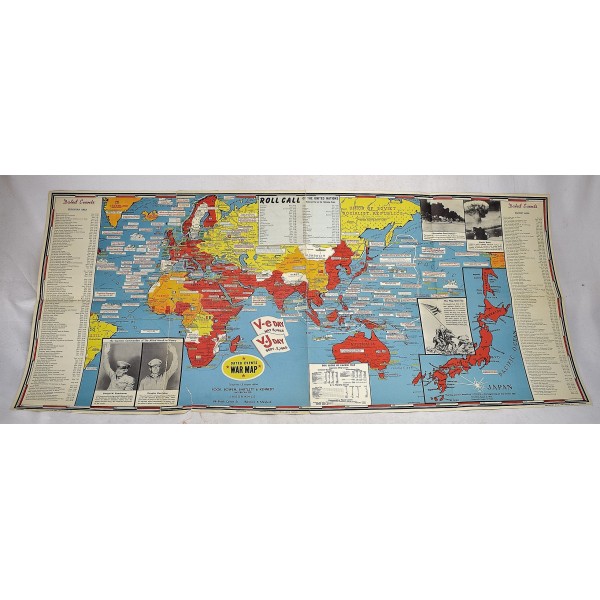 Dated Events War Map. 1945. (Atomic Bomb)
Turner, Stanley; Petersen, C.C.
Gettier Montanye, 1945
[Original WWII Map] Not a reproduction. 44 x 99 cm. Folding map. Mercator projection. Full color. V-e Day: May 8, 1945. V-j day, Sept. 2, 1945. Contains extensive list of Dated Events and Roll Call of the United Nations. Includes photographs of Truman, Eisenhower, MacArthur, Pearl Harbor, the Atomic Bomb. Small closed tear at base. Creased at folds.