Copies of the Depositions of the Witnesses Examined in the Cause of Divorce Now Depending in the Consistory Court of the Lord Bishop of London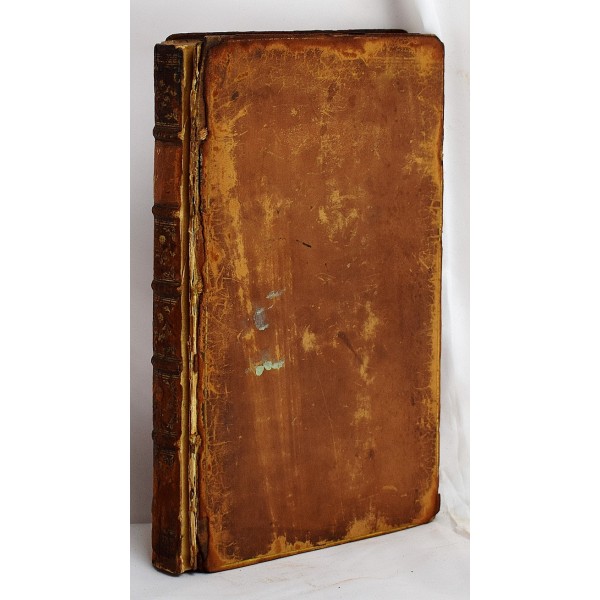 Copies of the depositions of the witnesses examined in the cause of divorce now depending in the Consistory Court of the Lord Bishop of London, at Doctor's Commons, between the Right Honourable Richard Lord Grosvenor and the Right Honourable Henrietta Lady Grosvenor, his wife
Richard Grosvenor Grosvenor, Earl; Henrietta Grosvenor Grosvenor, Countess; Church of England. Diocese of London. Consistory Court.
London : Printed for J. Russell, 1771
Octavo, 19 cm. Contemporary calf. Marbled endpapers. viii, [1], 10-240, [8], 249-307, [1] p. Front board detached, rear joint split. Moderate rubbing, loss to spine leather. Toning.
Lord Grosvenor was a British peer, racehorse owner and art collector. In July of 1764, Lord Grosvenor married Henrietta Vernon, daughter of Henry Vernon of Hilton Park, Staffordshire. They had four sons. However the marriage was not happy, and Henrietta had an affair with Henry, Duke of Cumberland, the younger brother of George III. The couple were discovered "in flagrante delicto" in 1769, which led to Grosvenor bringing legal action against the Duke for "criminal conversation" (adultery). Grosvenor was awarded damages of £10,000, which together with costs, amounted to £13,000. But, Grosvenor was also known to be guilty of adultery himself, so he could not sue for divorce. The couple separated and he settled an annual allowance of £1,200 to his estranged wife.