Bible view of slavery, by John H. Hopkins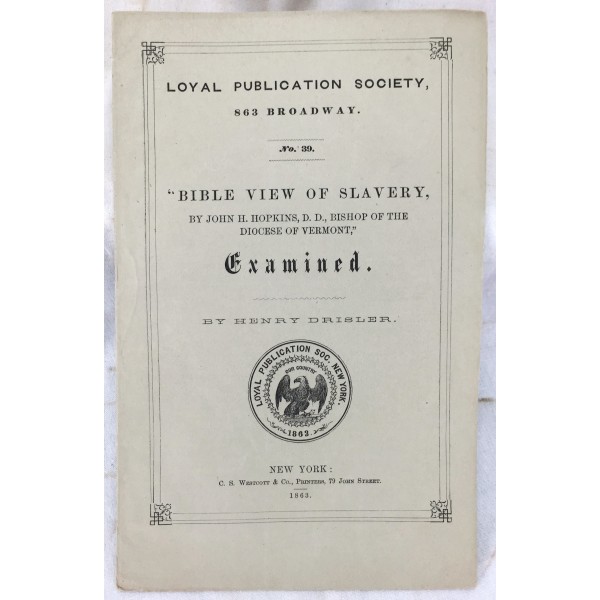 Bible view of slavery, by John H. Hopkins, D.D., Bishop of the Diocese of Vermont, examined
Henry Drisler; Biblicus.
New York : C.S. Westcott & Co, 1863.
20 pages. Softcover. Good binding and cover. Clean, unmarked pages. Loyal Publication Society, no. 39. Hopkins argued for a biblical view of slavery. In this abolitionist pamphlet, Drisler counters Hopkins arguments. Henry Drisler was a classical scholar from Columbia.