Atlas of Franklin Co. Massachusetts From Actual Surveys by and Under the Direction of F. W. Beers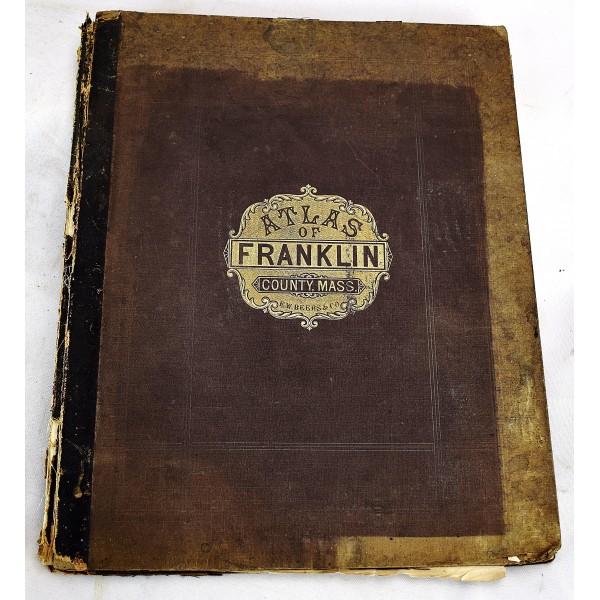 Atlas of Franklin Co. Massachusetts From actual Surveys by and under the Direction of F. W. Beers Assisted by Geo. P. Sanford and Others
F. W. Beers and Co., publishers.
F. W. Beers and Co., 1871
Atlas. Quarto, 34 x 41 cm. Original publisher's brown boards.  Front board detached at joint, worn. Important note: only 32 of 36 maps, lacks the Greenfield, Mass maps, nos. 26-29. Hand colored maps, folding map of Shelburne Falls.  Title page has a crease. Scattered spotting.