Atlas Geografico de los Estados Unidos Mexicanos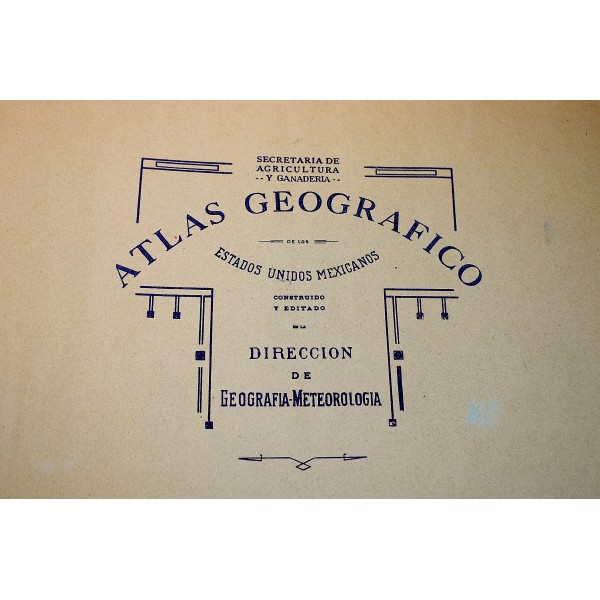 Atlas geografico de los Estados Unidos Mexicanos
Mexico. Direccion de Geografia Meteorologia
[Tacubaya, D.F.], 1972
[3 leaves, 63], 30 pages : illustrations, 63 maps (some color, folded) ; 46 x 56 cm. Hardcover. Good binding and cover. Map of each state preceded by an overlay and followed by a physiographic map of the same area. Library stamps and markings.
First ed. published in 1919 under title: Atlas geografico de la Republica Mexicana. Maps dated 1930-1972. Contruido y editado en la Direccion de Geografia-Meteorologia, Secretaria de Agricultura y Ganaderia.
This is an oversized or heavy book, that requires additional postage for international delivery outside the US.