Architecture Moderne de la Sicile; ou, Recueil des Plus Beaux Monumens Religieux, et des Edifices Publics et Particuliers les Plus Remarquables de la Sicile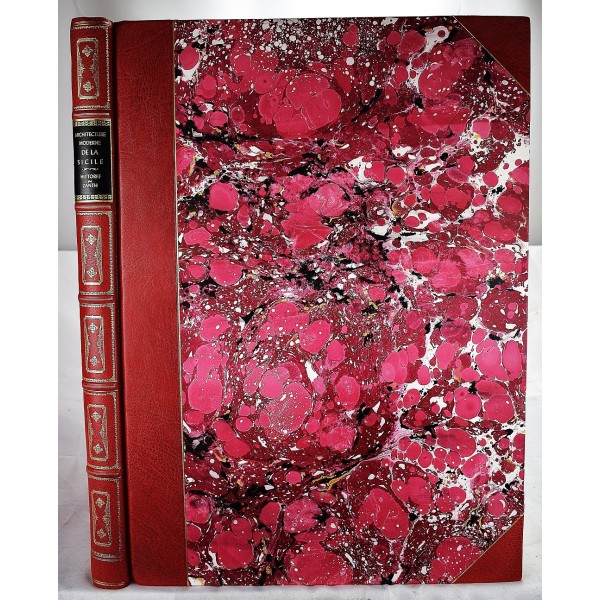 Architecture moderne de la Sicile; ou, Recueil des plus beaux monumens religieux, et des edifices publics et particuliers les plus remarquables de la Sicile; mesures et dessines par J.I. Hittorff et L. Zanth. Ouvrage redige et publie par J.I. Hittorff et faisant suite a l'Architecture antique de la Sicile, par les memes auteurs
Hittorff, Jacques Ignace; Zanth, Ludwig, Illustrateur
Paul Renouard, 1835
First edition. Folio, 57 x 43 cm. Bound in contemporary 3/4 leather, with a modern reback and leather spine label, marbled boards. viii, 64, (4). 76 plates (including vignette title). One double-page plate. Scattered spotting. Tear to half title. Library perforated stamp on title page, perforated stamp on each plate, some touching the images. Scattered foxing affecting some plates. Brunet III, 238. Graesse III, p. 310.
Hittorff was a noted architect and architectural historian. He made architectural tours in Germany, England, Italy and Sicily. He published his results of his architectural exploration of Sicily in this book. He is best known for his discovery of the use of color in ancient Greek architecture.
This is an oversized or heavy book, which requires additional postage for international delivery outside the US.