The Pilgrim's Progress From this World to That Which is to Come: Delivered Under the Similitude of a Dream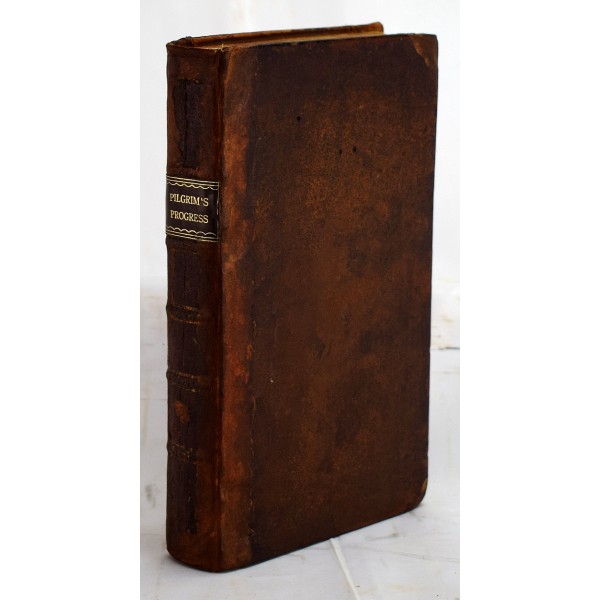 The pilgrim's progress from this world to that which is to come: delivered under the similitude of a dream. Wherein is discovered I. The manner of his setting out. II. His dangerous journey. and, III. His Safe arrival at the desired country. Complete in three parts.
Nottingham, Printed by S. Creswell
Nottingham, Printed by S. Creswell, 1774
Octavo. 4 preliminary leaves., [9]-350 pages illustrated with woodcuts. 21 cm. Contemporary calf leather, rebacked in modern leather. Leather spine label. Wear to edges. Endpapers have 9 genealogical biographical notes of the Revill family, births and deaths in an early 19th century hand. Scattered spotting. Part 3 is usually considered a spurious work. Parts 2 and 3 have separate title pages.