The Only Complete Report of the Burch Divorce Case: Containing a Comprehensive History of the Case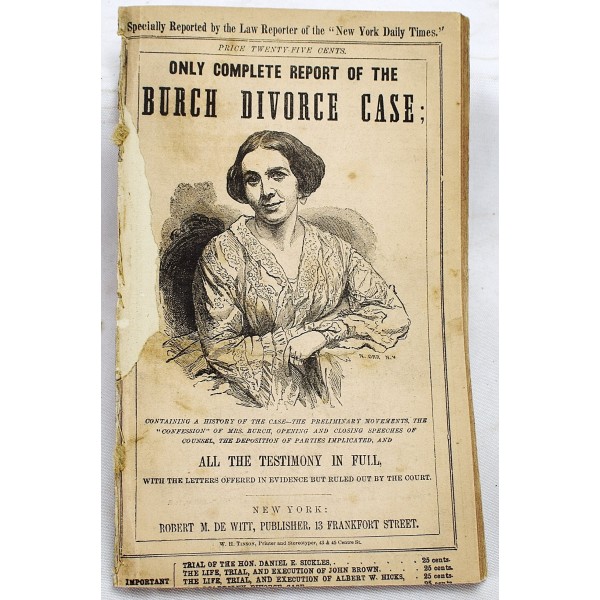 The only complete report of the Burch divorce case : containing a comprehensive history of the case - the preliminary movements, the "confession" of Mrs. Burch, opening speeches of counsel, the deposition of parties implicated, and all the testimony in full, together with the letters offered in evidence but ruled out by the court.
Isaac H Burch; Mary W Turner Burch; Illinois Circuit Court (16th district)
Robert M. DeWitt, 1860
116 pages ; 23 cm. Softcover. Portrait of Mrs. Burch on front wrap. Rear wrap missing. Tear to front wrap with loss. Pages clean, unmarked.
In 1860 banker Isaac Burch sued his wife, Mary Burch on grounds of adultery. Mary responded that her husband had engaged in extreme cruelties, and had extorted a false confession from her. In the end the jury felt in favor of Mary Burch. She successfully sued her husband for divorce in 1863.