The Life of John Marshall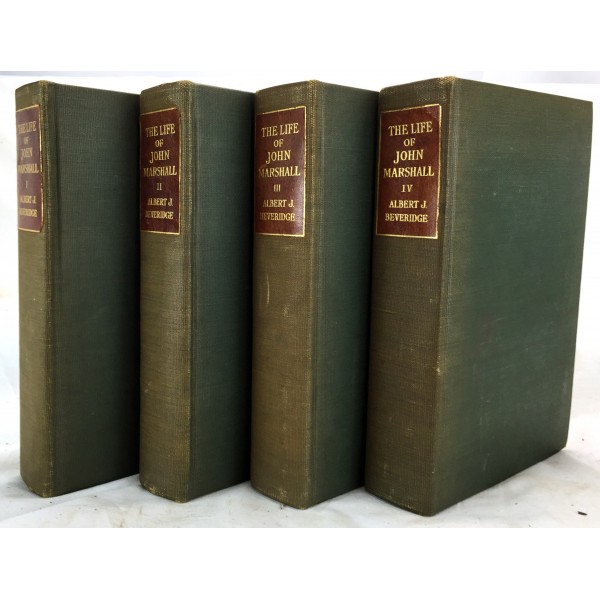 The Life of John Marshall, Vols. 1-4 Complete
Beveridge, Albert J.; Illustrated [Illustrator]
Houghton Mifflin Co., 1919.
4 volume set. Autographed by author. Autograph edition, one of 500. Bound in publisher's green cloth. Hardcover. Good binding and cover. Clean, unmarked pages. I. Frontiersman, soldier, lawmaker, 1755-1788 --II. Politician, diplomatist, statesman, 1789-1801 --III. Conflict and construction, 1800-1815 --IV. The building of the nation, 1815-1835
Inscribed to W. Lowell Putnam (from his granny). (W.L. Putnam III, noted mountain climber, Harvard man, 1924 – 2014)
This is an oversized or heavy book, that requires additional postage for international delivery outside the US.