The Holy Bible: Containing the Old and New Testaments, with References and Illustrations; An Exact Summary of the Several Books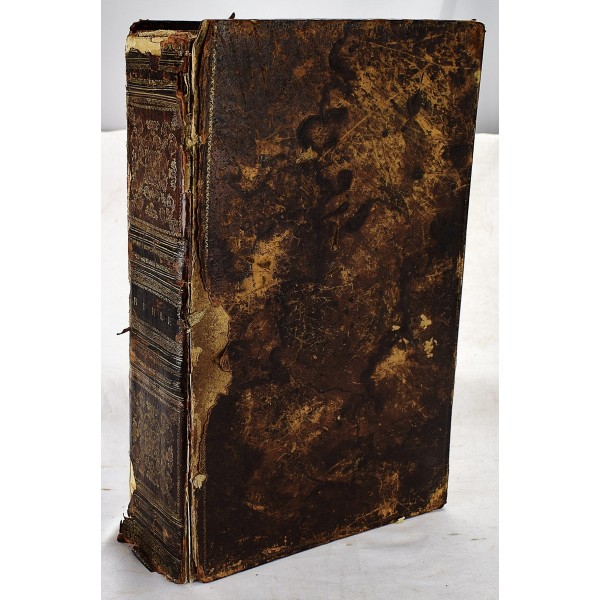 The Holy Bible : containing the Old and New Testaments, with references and illustrations ; an exact summary of the several books ; a paraphrase on the most obscure and important parts ; an analysis of the contents of each chapter ; to which are annexed, and extensive introduction, explanatory notes, evangelical reflections, &c.
John Brown
New-York : Printed and published by S. Walker, sold by J. Walker, 1821
Elephant folio; 45 cm. Bound in contemporary full calf. Worn binding. Rear board detached, front hinge cracked. Corners bumped. 1222 pages. Text printed in in double columns. Embellished with engravings illustrating biblical scenes. Generally clean internally, with limited foxing. Prelims and first few pages are dampstained at the center. Engraved frontispiece and title page. Many of the plates are unsigned. Those that are signed are engraved by Chas. P. Harrison, J.G. Walker, I. Neagle, R. Campbell, J.B. Neagle, J. Brown, T. Wallis, J. Palmer, J. Barlow and Bragg after illustrations by W.M. Craig, West, Stothard, Baxter, Eeckhout, Monsiau, R. Campbell and Raphael. Refs: John Wright, Early Bibles of America, p. 427. John Brown's (1722-87) Self-interpreting Bible was originally published in 1778.