The Holy Bible: Containing the Old & New Testaments, Translated Out of the Original Tongues, and with the Former Translations Diligently Compared and Revised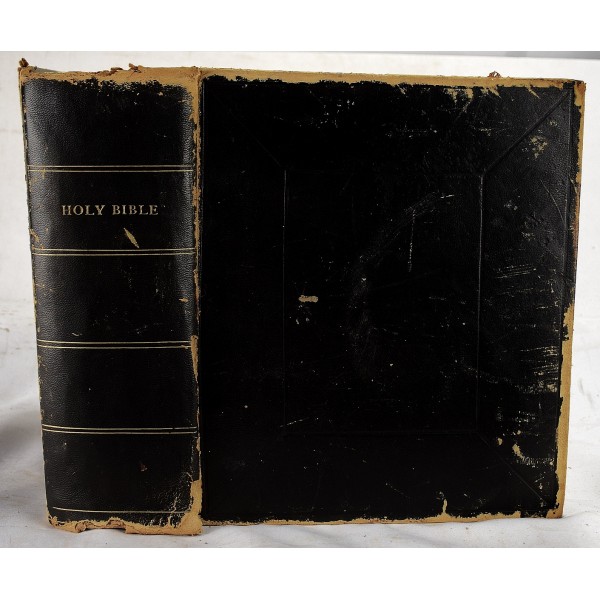 The Holy Bible : containing the Old & New Testaments, translated out of the original tongues, and with the former translations diligently compared and revised, with marginal notes and references : together with the Apocrypha, to which are added, an index, an alphabetical table of all the names in the Old and New Testaments, with their significations, and, what has never before been added, an account of the lives and martyrdom of the apostles and evangelists, with plates.
Williams / Westcott / Anderson Family Bible
Holbrook & Fessenden, 1824
[Williams / Westcott / Anderson Family Bible] Square quarto, 30 cm. Bound in contemporary black leather. Edge wear to leather. Front hinge starting, torn. Some spotting, staining to title page. 683 pages, 2 leaves, 160 pages, 2 leaves, 687-930, [4], [3]-56, 124 pages frontispiece, plates, folded maps, plan, diagrams. Stereotype Edition.
Genealogical records begin with James Williams (1798-1869) and Seraph Bascom (Bascome) Williams (1798-1874), who married in Warren, Mass in 1823. The next entry is for their daughter Hellen M. Williams (1836-), who married John H. Westcott in 1857. The book remained in the Westcott family for another generation (then to their daughter Carrie, who married James N. Anderson), then passed to Helen W. Anderson, who was born in 1892.