The High Alps Without Guides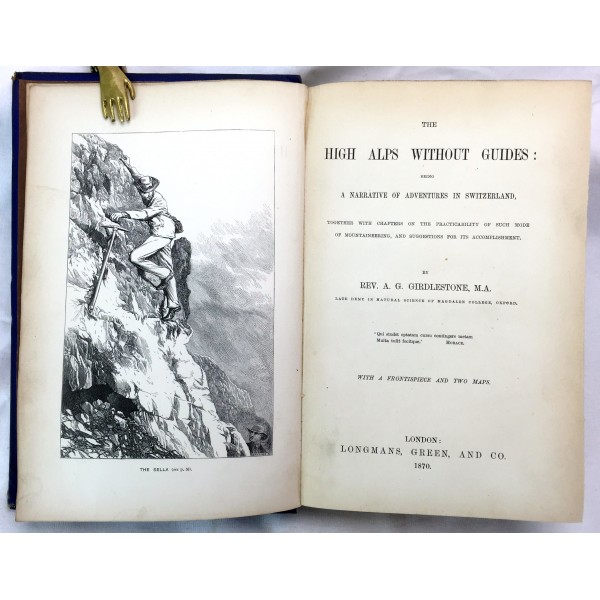 The High Alps Without Guides: Being a Narrative of Adventures in Switzerland, Together with Chapters on the Practicability of Such Mode of Mountaineering and Suggestions for its Accomplishment.
Girdlestone, A. G.

Longmans Green., 1870.
vii, [2], 181 pages frontispiece, 2 folded, maps, 22 cm. Bound in publisher's blue cloth. Fray to spine edge. Hardcover. Clean, unmarked pages. "Probably less than 100 copies. Girldestone was an enthusiastic but inept climber who had a number of lucky escapes." Neate G30.