The American Alpine Journal. (25 volume set, 1960-1987, with a gap 1971-1973)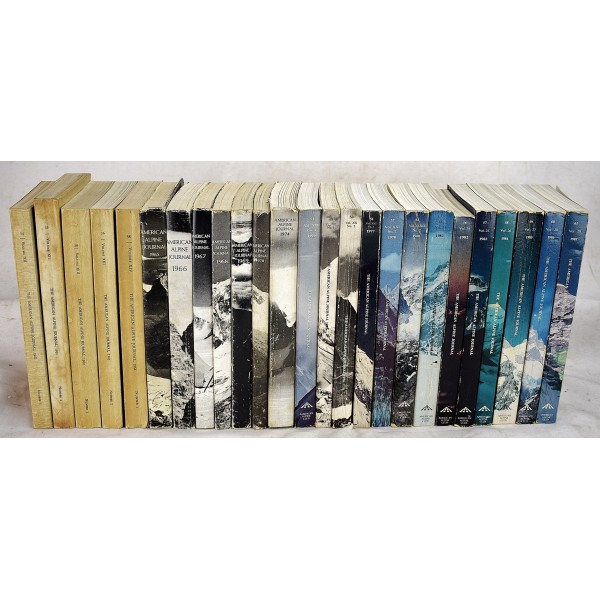 The American Alpine Journal. (25 volume set, 1960-1987, with a gap 1971-1973)
American Alpine Club.
American Alpine Club, 1960
[Large run of the most significant American mountaineering journal. Includes three of the most important ascents: Everest, Mt. McKinley, and K2) 25 volumes. Includes the years 1960-1970, 1974-1987. Bound in publisher's wraps. Softcover. Good bindings and covers. Light shelf wear. Clean, unmarked pages. A profusion of plates, fold out maps, photo-images. The American Alpine Journal (AAJ) is published annually by the American Alpine Club, Its mission "to document and communicate mountain exploration." Some highlights include the first American ascent of Everest (1964), a transcription of Harry Karstens' diary of the first ascent of Mt. McKinley (1969), and the first American ascent of K2 (1979).
This is an oversized or heavy book, which requires additional postage for international delivery outside the US.