Schumacher's Gramercy Park Collection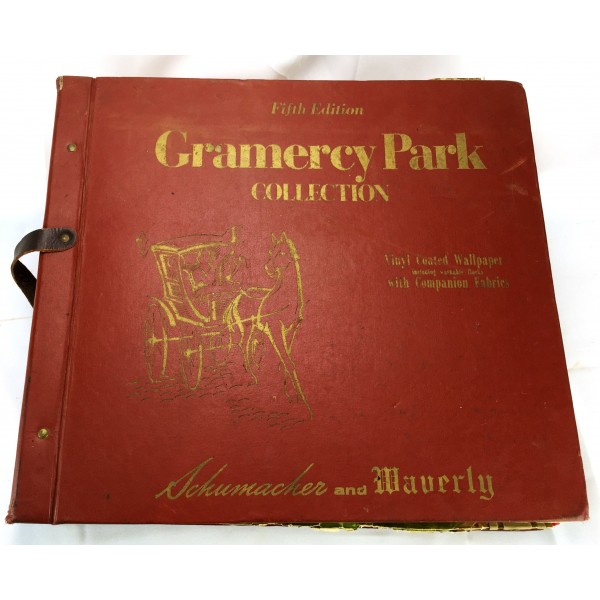 Schumacher's Gramercy Park Collection V: Vinyl Coated Wallpaper with Companion Fabrics and Washable Flocks
Schumacher and Waverly
F Schumacher & Co, 1960.
Thick square folio, trade catalog. 5th edition. Circa 1960s.  Contains a large selection of mounted wallpaper and fabric samples in vivid color from F. Schumacher & Co's Waverly design department.   Schumacher is well known as a high end designer of fabrics for interior design.  Lovely fashioned fabric and vinyl.  See our pictures.
This is an oversized or heavy book, that requires additional postage for international delivery outside the US.