Principles of Social Science. [3 volumes set]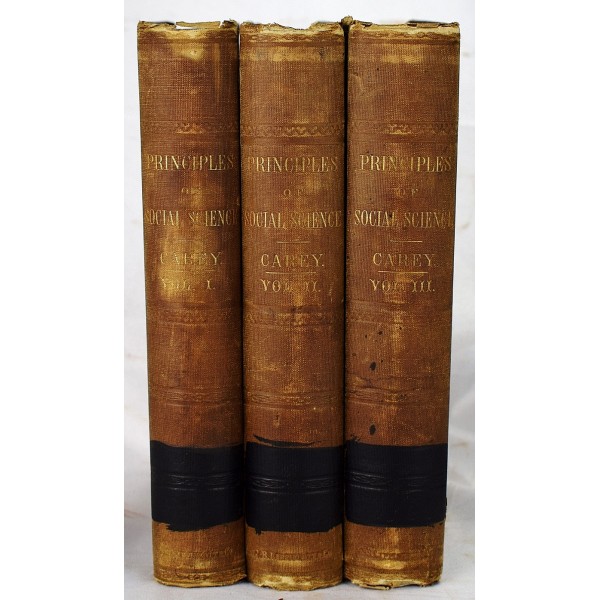 Principles of Social Science. [3 volumes set]
Henry Charles Carey
Philadelphia : J.B. Lippincott & Co., 1858
3 volumes. Bound in publisher's blind stamped brown cloth. Hardcover. Good binding and cover. Black mark on spine edges. Institutional book plate and markings. Foxing to prelims. Tear to each rear end page.
Henry Charles Carey was the leading 19th-century economist of the American School of capitalism, and chief economic adviser to U.S. President Abraham Lincoln. Carey is best known for his advocate of trade barriers and government intervention to encourage production and national self-sufficiency.
This is an oversized or heavy book, which requires additional postage for international delivery outside the US.