Myographia Nova, Sive Musculorum Omnium, In Corpore Humano Hactenus Repertorum Descriptio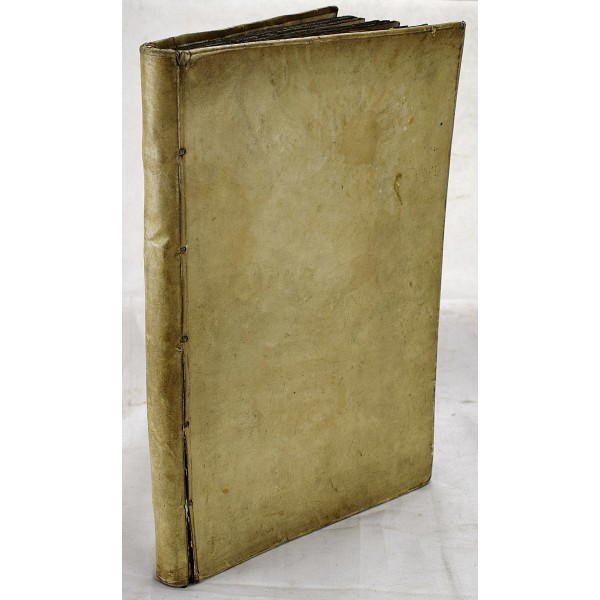 Myographia Nova, Sive Musculorum Omnium, In Corpore Humano Hactenus Repertorum Descriptio
John Browne
[Leiden] Lugduni Batavorum : Apud Jacobum Mouckee, 1687
[Anatomy] Initially published in 1681 under the title, "A Complete Treatise of the Muscles." 2nd printing of the Latin 1684 translation of the 1681 ed. Folio, 33 x 20 cm. Bound on full contemporary vellum. Partial crack along spine hinge. Collated: [4], 56, [4] pp. 40 engraved plates, folding chart, plus extra engraved title page, backed with contemporary marbled paper. Pages generally clean and unmarked. Signature of W.W. Mackenzie M.D. on front end page.
Browne, an English physician to King Charles I, II and William III, plagiarized William Molins' Myskotomia, the Anatomical Administration of All the Muscles (London, 1648). He copied the anatomical plates from Giulio Casserio's Tabulae Anatomicae (Frankfort, 1632). In the face of James Young criticism for his obvious copying, Browne made "extensive changes to his text and issued future editions of the book under the title Myographia nova. "In spite of blatant plagiarism, his book was widely read and was translated into Latin and German, going through ten editions," Heirs of Hippocrates 642. Russell, K.F. 'John Browne, A Seventeenth Century Surgeon, Anatomist and Plagiarist' in Bull. Hist. Med., 33 (1959), pp. 393-414, 503-23. Russell 107. Krivatsy 1826.
Note: the English 1697 edition of this title was reprinted by Medicine Rara.