Mosemans' Illustrated Guide for Purchasers of Horse Furnishing Goods. Novelties and Stable Appointments Imported and Domestic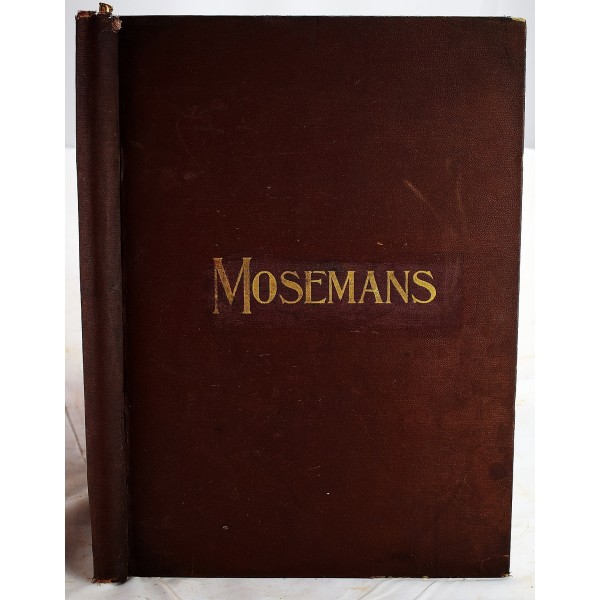 Mosemans' Illustrated Guide for Purchasers of Horse Furnishing Goods. Novelties and Stable Appointments Imported and Domestic
TRADE CATALOGUE; C.M. Moseman
New York: C. M. Moseman and Brother, 1880
Bound in publisher's burgundy cloth. Folio, 38 x 27 cm. 304 p. Chromolithographed title and six chromolithographed plates, numerous illustrations throughout. Faint damp stain to bottom margin, not overly noticeable. Pages stamped "M. Hancher, 128 Chambers St. New York City." (Michael Hancher). Copiously illustrated trade catalogue of horse tack and related furnishings, depicting an incredible selection of harnesses, saddles, brushes, blankets, dressings, bridles, bits, gloves and other horse-related accoutrements. The Moseman shop, depicted on the first page following the title, was located on Chambers Street between Church and West Broadway, in New York.
This book sold at Christie's, Sale 2456 Fine Printed Books and Manuscripts, 2011, Lot 176.
This is an oversized or heavy book, which requires additional postage for international delivery outside the US.