Mitchell's School Atlas: Comprising the Maps and Tables Designed to Accompany Mitchell's School and Family Geography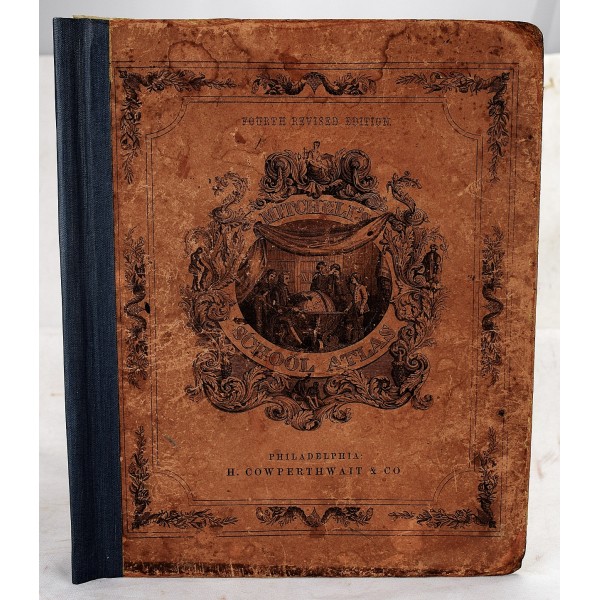 Mitchell's School Atlas: Comprising the Maps and Tables Designed to Accompany Mitchell's School and Family Geography
S Augustus Mitchell; J H Young; H. Cowperthwait & Co.
Philadelphia : H. Cowperthwait & Company, 1855
Rebacked. Cloth over publisher's printed boards. Wear to edges. (9 pages, 23 unnumbered leaves) : 31 (of 32) hand colored maps ; 31 cm. Scattered staining. Contemporary signatures of Mary G. Fuller, Henry W. Fuller, Esq. (Boston Mass). "Henry W. Fuller was a graduate of Dartmouth College, class of '57. He enlisted as a soldier in the Civil War; was promoted Colonel; in 1866 settled in Boston; was appointed judge of Rox- bury court by Governor Robinson."