Memorial of Thomas Greely Stevenson (Gen. Stevenson)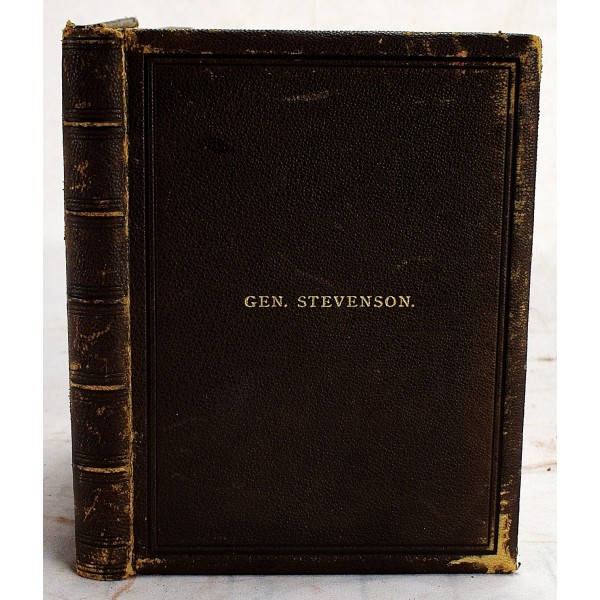 Memorial of Thomas Greely Stevenson (Gen. Stevenson)
Joshua Thomas Stevenson
Cambridge, Mass.: Welch, Bigelow & Co., 1864
[Signed by Stevenson's mother] Bound in publisher's brown morocco. Good binding and cover. Minor rubbing. Gilt edges. Gilt dentelle. No title page, as issued. Title lettered on cover, "Gen. Stevenson." Collection of obituary notices. Frontispiece is mounted photograph (mounted carte-de-visite photo portrait of General Stevenson in uniform). 129 pages. Contemporary inscription from H.H. Stevenson to Gertrude Austin. Hannah Hooper Stevenson (1810–1892) was Gen. Stevenson's mother.
Gen. Stevenson served with the 24th Massachusetts Infantry Regiment. Stevenson was killed in the 1864 Overland Campaign while serving as a division commander in Ambrose Burnside's IX Corps near Spotsylvania. Dornbusch I, MA-263. Rare.
From the library of Richard J. Sommers. Dr. Sommers was a military historian at the U.S. Army Military History Institute. Sommers authored a number of books on the Civil War, notably The Siege at Petersburg, and taught for 44 years.