La Sainte Bible, Contenant l'Ancien et le Nouveau Testament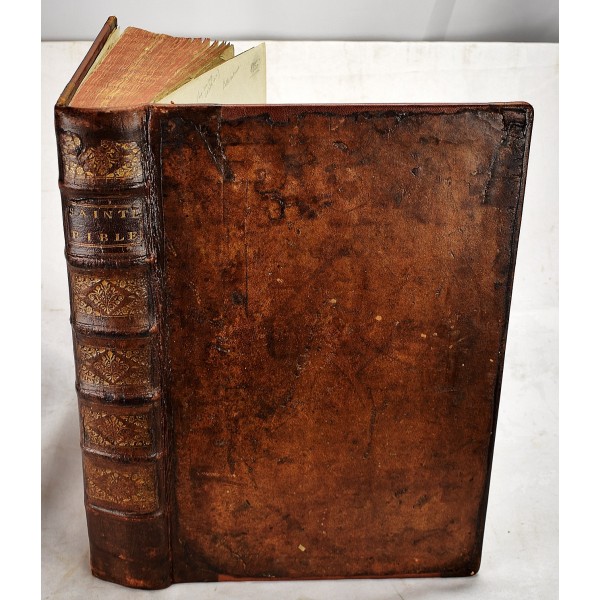 La Sainte Bible, Contenant l'Ancien et le Nouveau Testament
Traduite en francais sur la Vulgate, par Mr. Le Maistre de Saci.
Paris : G. Desprez et J. Desessartz, 1724
Tall folio, 40 x 27 cm. Bound in contemporary boards, rebacked on modern leather, with most of original spine inlaid. Edges conserved. All edges red. Text printed in two columns. [10] 855 [1] xxx. Lacking final two leaves of the Table des Epitres et Evangiles (Index). Title page creased, with chip torn from bottom margin corner. Woodcut title vignette. Ref. Bibles Paris 535. Not in Darlow/Moule. Jansenist translation by Louis-Isaac Lemaistre de Sacy.