L'Exposition Internationale des Arts Decoratifs Modernes: A Turin 1902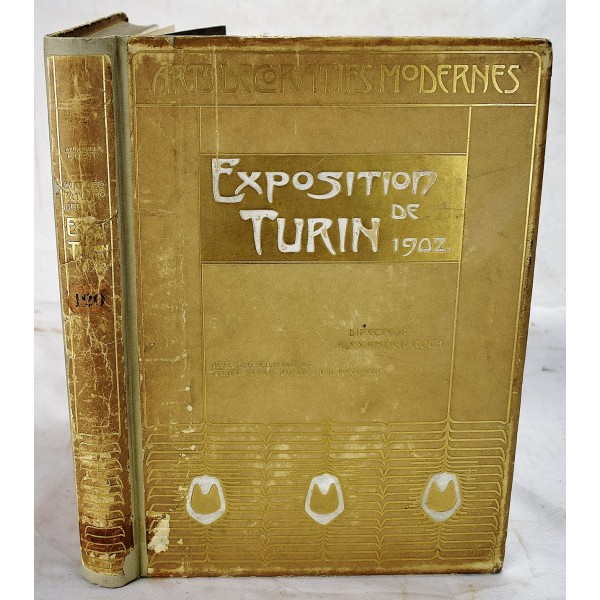 L'Exposition Internationale des Arts Decoratifs Modernes: A Turin 1902
Alexandre Koch; Georg Fuchs; F.H. Newbery.
Darmstadt : Alexander Koch, Librairie des arts decoratif, 1902
[Art Nouveau; Interior Design; Decorative Arts] Quarto, 30 cm.  Original gilt stamped boards, rebacked on cloth, with original spine retained. [8], 340, [2] p. Numerous illustrations (over 400), three in color.  An important exposition of Art Nouveau.  Includes works by Behrens, Mackintosh, Olbrich, Carlo Bugatti, Raimondo D'Aronico, J. Toorop, C. Wegerif, H.P. Berlage, J. Mendez da Costa, etc.  Small stamp on title page.