Joannis Baptistae van Helmont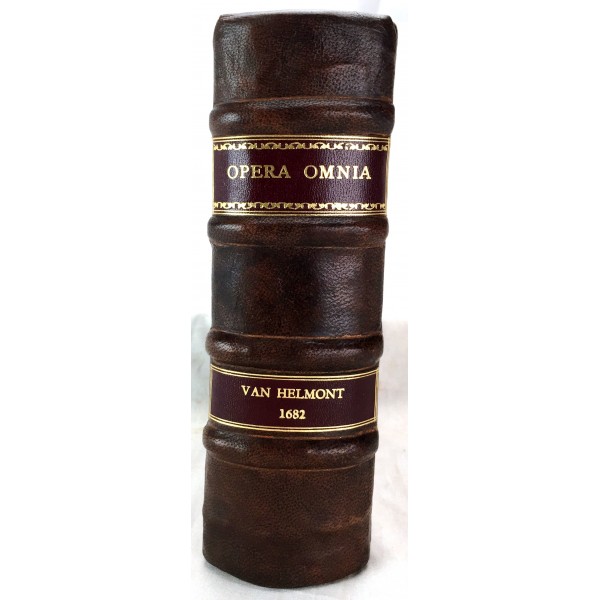 Joannis Baptistae van Helmont ... Opera omnia : additis his de novo tractatibus aliquot posthumis ejusdem authoris, maxime curiosis pariter ac perutilissimis, antehac non in lucem editis : una cum indicibus rerum ac verborum ut locupletissimis, ita et accuratissimis.
Jean Baptiste van Helmont; Franciscus Mercurius van Helmont
Francofurti : Sumptibus Johannis Justi Erythropili : Typis Johannis Philippi Andreae, 1682.
[40], 765, [73]; [16], 275, [45] pages, including final blank. 2 parts in one volume. Contemporary leather boards, rebacked modern spine, raised bands, modern red leather spine labels. Restoration to edges, lacking frontispiece, library bookplates from Univeristy of Chicago and Academy of Natural Sciences in Philadelphia. Internally very good, scattered foxing. The second part titled: Opuscula medica inaudita. I. De Lithiasi. II. De Febribus. III. De humoribus Galeni. IV. De Peste. Krivatsy 5436; Wellcome II, p. 241; Hirsch/H. III, p.142f.; Brunet III 91.
"Helmont was one of the founders of biochemistry. He was the first to realize the physiological importance of ferments and gases, and indeed invented the word 'gas'" - Garrison-Morton.