How to Teach Children Through Stories/ A Guide to the Use of "The Children's Hour"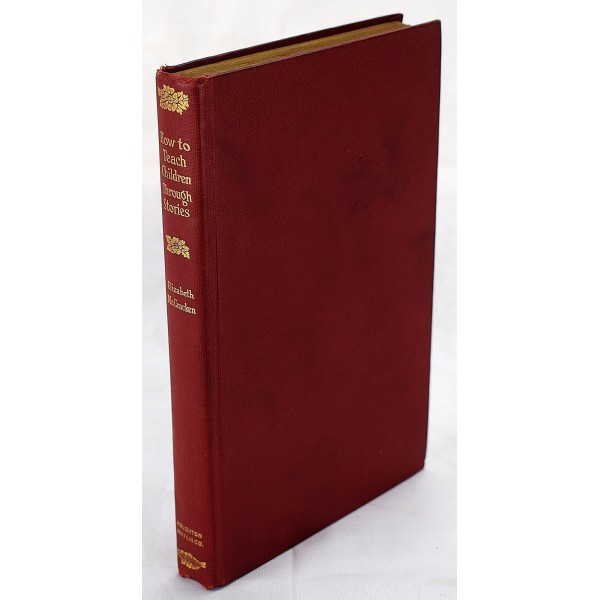 How to Teach Children Through Stories/ A Guide to the Use of "The Children's Hour"
McCracken, Elizabeth
Houghton Mifflin, 1917
[The Moral Education of Children] Scarce. McCracken, with the Children's book hour (Boston Public Library), attempted to teach morality through stories to young children. Her book focuses on 24 moral qualities seen as important for children development and describes how they are taught. An interesting early book on indoctrination of children from an American perspective. The "Patriotism" section is of particular interest, in the context of WWI. She takes a balanced perspective, "...patriotism is really something larger than love of one's own country; it is, at its best, love of justice and honor." p. 82. McCracken recommends the story, "The Mobbing of Garrison" to instill patriotism in American boys. William Lloyd Garrison was an Abolitionist activist. She conclude the section, "Difficult and dangerous indeed is it a the present time to teach the children the patriotism which consists of a love for an earthly country. There is so much likelihood of teaching with it a hatred of other countries. The only only solution of the problem would seem to be to teach love of justice and honor, whatever the nationality. How shall we best do this? I think perhaps there is only one way in which we can do it at all, -namely, by teaching the children that they are fundamentally citizens of the Kingdom of Heaven, -if they qualify for citizenship. Then, through stories, help them thus to qualify. " p. 87. Another section of interest is McCracken's views on the Montessori Method.
Bound in publisher's red cloth. xi, 173 pages ; 20 cm. Clean, unmarked pages. A bit of foxing to top bottom edge, otherwise in near fine condition. Catalog: "Teach your Children Well"