Freedom and War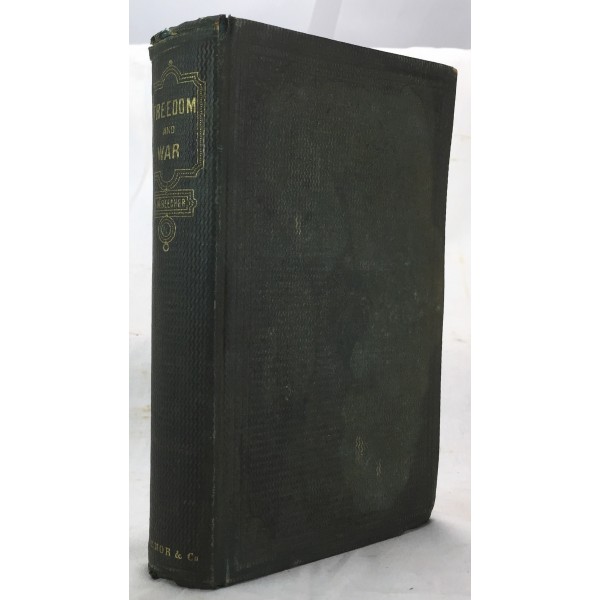 Freedom and War. Discourses on Topics Suggested by the Times.
Beecher, Henry Ward
Ticknor & Fields, 1863.
2 preliminary leaves, [iii]-iv pages, 1 leaf, 445 pages. Bound in publisher's cloth. Hardcover. Good binding. Minor cover wear. Rear board has an old circular stain. Clean, unmarked pages. Name on fep. Sabin 4314. Anti-Slavery writings of Henry Ward Beecher, noted pastor, writer and brother of Harriet Beecher Stowe.
Contents: The nation's duty to slavery -- Against a compromise of principle -- Our blameworthiness -- The battle set in array -- The national flag -- The camp, its dangers and duties -- Energy of administration demanded -- Modes and duties of emancipation -- The church's duty to slavery -- The beginning of freedom -- The success of American Democracy -- Christianity in government -- Speaking evil of dignities -- National injustice and penalty -- The ground and forms of government -- Our good progress and prospects -- Liberty under laws -- The Southern Babylon.
From the library of James Newall Arnold (1844-1927). Arnold was a noted Rhode Island historian.