Eighteenth Annual Report of the Boston Transit Commission for the Year Ending June 30, 1912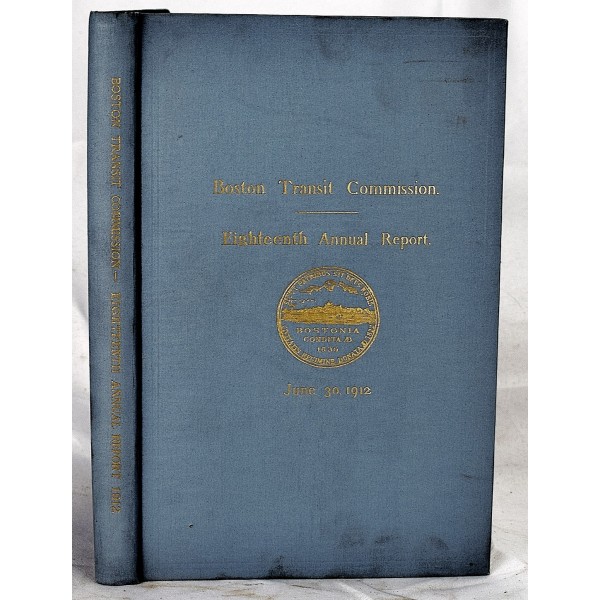 Eighteenth Annual Report of the Boston Transit Commission for the Year Ending June 30, 1912
Boston (Mass.). Transit Commission.
City of Boston, 1912
Near fine. First edition. Bound in publisher's light blue cloth with gold lettering and seal of the City of Boston on front. 217 pages. Illustrated with two large folding maps (48 x 15 and 35.5 x 15 inches); nine plates; four folding tables. First opened in 1897, Boston's "T" was the first subway system in the United States.