Denkmaler des Theaters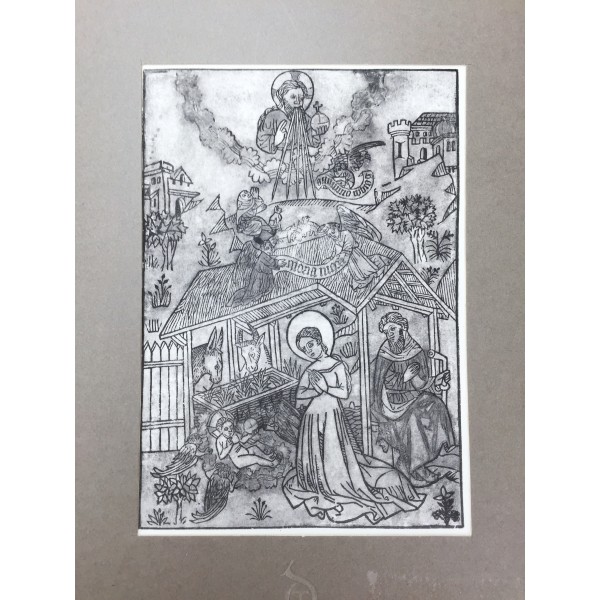 Denkmaler des Theaters : Inszenierung, Dekoration, Kostum des Theaters und der grossen Feste aller Zeiten: nach Originalen der Theatersammlung der Nationalbibliothek, der Albertina und verwandter Sammlungen: IX. Mappe. Theater des Mittelalters, seine Wirkungen in der Graphik, Miniatur und im Tafelbilde (Volums IX)
Joseph Gregor; Lodovico Ottavio Burnacini; Antonio Daniele Bertoli; Osterreichische Nationalbibliothek; Gesellschaft zur Herausgabe der Denkmäler des Theaters.
Wien : Nationalbibliothek, 1926-29.
IX. Mappe. Theater des Mittelalters, seine Wirkungen in der Graphik, Miniatur und im Tafelbilde.  As issued in portfolio format. 27 inlaid plates, many color.  45 x 33 cm. ca. 1929. Original portfolio case is worn, spine cloth split.  Clean, unmarked plates. Quite lovely. This is an oversized or heavy book, that requires additional postage for international delivery outside the US.