De la Democratie en Amerique (3 volume set)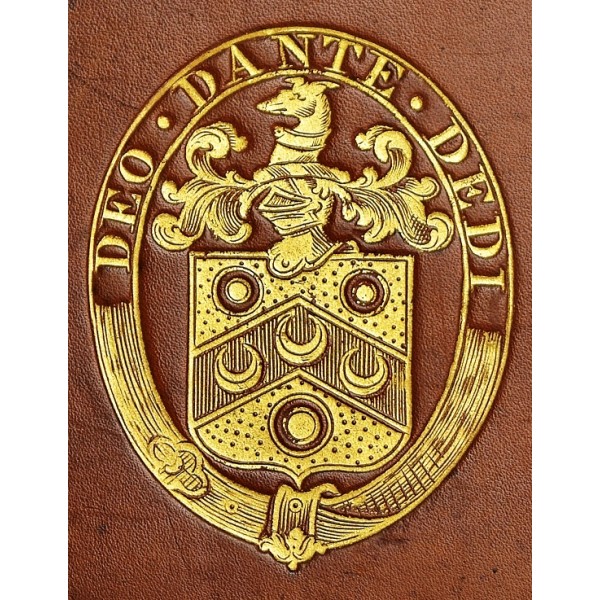 De la Democratie en Amerique (3 volume set)
Alexis de Tocqueville
Paris : Michel Levy Freres, 1864
3 volume set. 14th edition. Contemporary full calf, gilt ruled. Prize binding with Charthouse School emblem and motto embossed to front boards. Marbled endpapers and end pages. Rebacked. Bookplate of A.W.W. Dale, Trinity Hall, Cambridge. From the library of Sir Alfred William Winterslow Dale, (1855-1926). (University of Liverpool). Occasional spotting.
Tocqueville's influential analysis of American democracy, "One of the most important texts in political literature." (PMM).
Democracy in America is "the first systematic and empirical study of the effects of political power on modern society" (Nisbet). The work originated in a trip commissioned by the French government to study the American penal system in 1831-32. In 1835, the first edition of the first part of the work (Volumes I and II) was published in Paris,--and throughout the intellectual circles of Western Europe both democracy and America took on a new aspect and a new significance in political speculation (NYU, 955).
Overall, Tocqueville's conclusions were that the trend of history would irresistibly lean towards equality; and that the future of France, indeed of the Western world, was bound up with the acceptance of democratic principles, these being the one effective means of avoiding submission to tyranny (Harvey and Heseltine, 711).
This is an oversized or heavy book, that requires additional postage for international delivery outside the US.