Chateaux Forts de Suisse (9 volumes)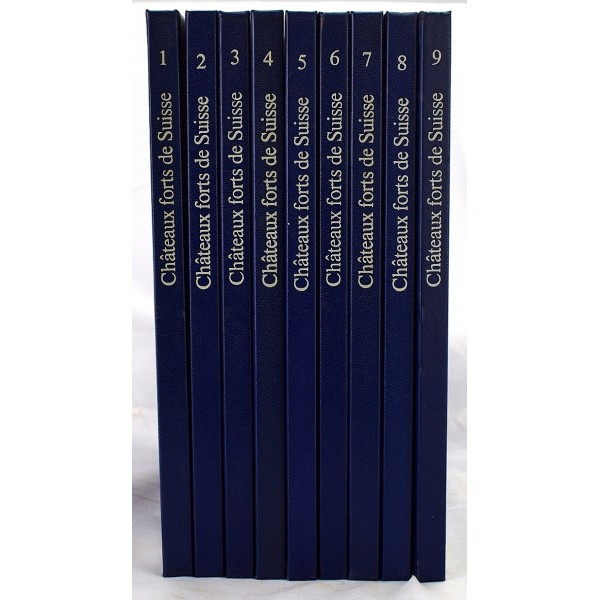 Chateaux Forts de Suisse (9 volumes)
Laslo Irmes; Werner Meyer; Emilie Zillig-Hartmann
Zurich : Editions Silva, 1981
9 volume complete set. 27 x 23.5 cm. 1981-1983. Hardcover. Good binding and cover. Numerous color photographs in each volume. Clean, unmarked pages.
Contents: Vol. 1 Cantons d'Uri, Schwytz, Unterwald, Glaris, Zoug. Vol. 2 Cantons du Tessin et des Grisons (region linguistique italienne) Vol. 3 Canton des Grisons (regions linguistiques allemande et romanche) Vol. 4 Cantons de Geneve, Vaud, Valais. Vol. 5 Cantons de Zurich et de Schaffouse. Vol. 6 Cantons de St-Gall, Thurgovie et Appenzell. Vol. 7 Cantons de Bale-Ville, Bale-Campagne, Soleure, Neuchatel, Jura, vallee de Laufon. Vol. 8 Cantons de Lucerne et d'Argovie. Vol. 9 Cantons de Berne et de Fribourg.
This is an oversized or heavy book, which requires additional postage for international delivery outside the US. Other title: Burgen der Schweiz.