An Historical Review of the Constitution and Government of Pennsylvania, from its Origin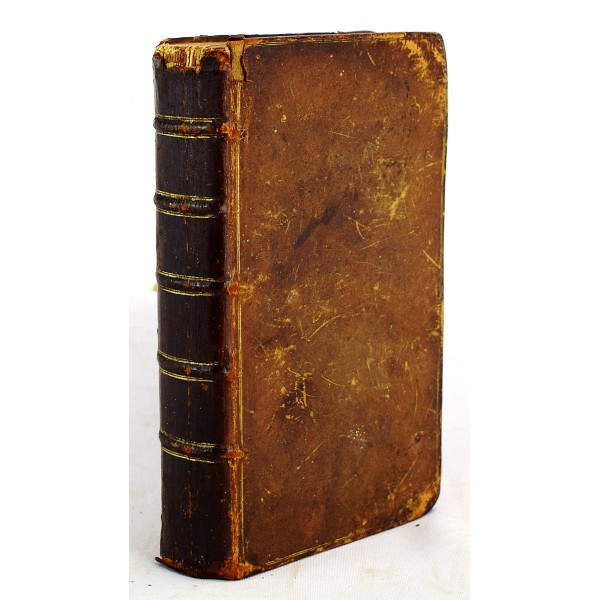 An historical review of the constitution and government of Pennsylvania, from its origin : so far as regards the several points of controversy, which have, from time to time, arisen between the several governors of that province, and their several assemblies.
Richard Jackson; Benjamin Franklin
R. Griffiths, 1759
viii, [18], 444 pages ; 21 cm.  Bound in contemporary calf.  Moderate cover wear.  Head of spine chipped. Foxing, toning.  Generally attributed to Franklin, but disowned by him in a letter to David Hume (27th Sept., 1760)--though he elsewhere admits that it was published at his expense.  "Appendix. Containing sundry original papers, relative to the several points of controversy ... ": pages [381]-444.  Sabin 25512; Howes P204; Ford 253.  Jackson was Franklin's agent in London.  Later editions cite Franklin as the author, but Jackson is generally cited as the author for the first ed.  Franklin apparently providing backing for the book.