A Report Founded on the Cases of Typhoid Fever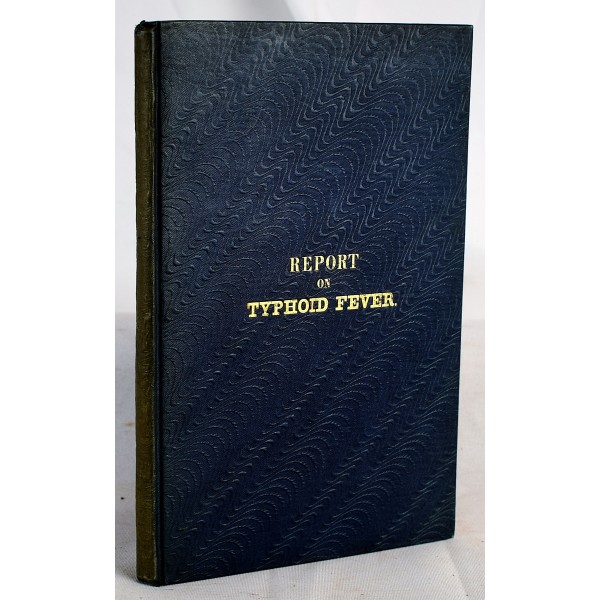 A Report Founded on the Cases of Typhoid Fever
 James Jackson; Robley Dunglison; Massachusetts General Hospital.; Massachusetts Medical Society.
 Boston : Whipple & Damrell, 1838
95 pages ; 23 cm. Bound in publisher's blue textured cloth. Hardcover. Good binding and cover. Clean, unmarked pages. 
Henry Pickering Bowditch (1840-1911; Harvard Med. Professor, co-founder, first president of the American Physiological Society, later Dean of Harvard Med) has inscribed the book to Charles P. Putnam, MD (1867). From Putnam, Dr. Harold Bowditch (Henry Bowditch's son) gained the book.  Harold Bowditch graduated from Harvard Med in 1907 and interned at Mass. General.  Also contains Harold Bowditch's book plate. From the library of Harold Bowditch, descendant of Col. Timothy Pickering, US Secretary of State and Nathaniel Bowditch. 
Full title: "A report founded on the cases of typhoid fever, or the common continued fever of New-England : which occured in the Massachusetts General Hospital from the opening of that institution in September, 1821 to the end of 1835 : communicated to the Massachusetts Medical Society, in June, 1838" Report on typhoid fever