Experiences Sur Les Vegetaux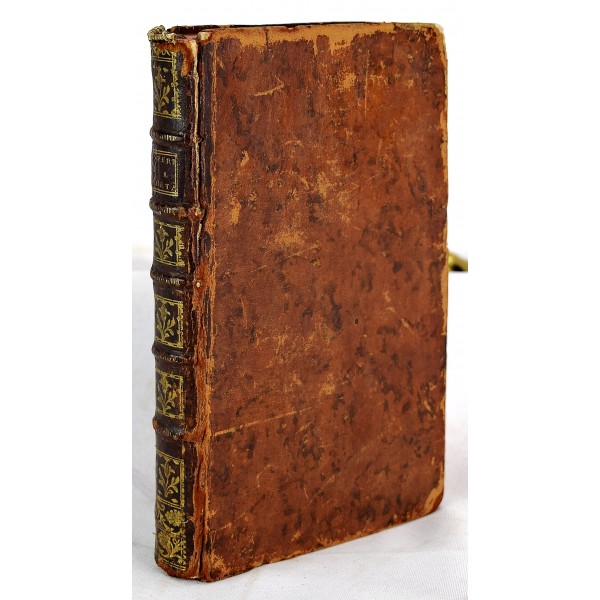 Experiences Sur Les Vegetaux : Specialement Sur La Propriete Quils Possedent a Un Haut Degre, Soit Dameliorer Lair Quand Ils Sont Au Soleil, Soit De Le Corrompre La Nuit, Ou Lorsquils Sont a L'ombre...
Jan Ingenhousz
Paris : Chez P. Fr. Didot le jeune, 1780
1st French edition of Ingenhousz's groundbreaking work in the discovery of photosynthesis. Bound in contemporary mottled, calf. Cover wear, mostly along top edge. Front joint cracked. lxviii, 333 p., 1 folding leaf of plates : ill. ; 21 cm.
Ingenhousz was a brilliant Dutch physician, biologist and chemist who discovered the processes of photosynthesis and plant cellular respiration. Ingenhousz, working on Joseph Priestley's discovery that plants absorb gases, found that plants gave off oxygen in the presence of light. This led Ingenhousz to reason that at least part of the mass of plants came from the air. Also, Ingenhousz found that plants could renew air, i.e. restore oxygen, in the course of a few hours through respiration. In 1779, Ingenhousz published his findings in "Experiments Upon Vegetables," detailing his findings of over 500 experiments. This work was a milestone in the history of science and helped establish the fields of modern plant biology and chemistry.
Our copy is the French edition printed in 1780. References for 1st English ed: Grolier 55. Norman 1141; Wellcome III, p. 329.