Toyei Shuko: An Illustrated Catalogue of the Ancient Imperial Treasury Called Shosoin at Nara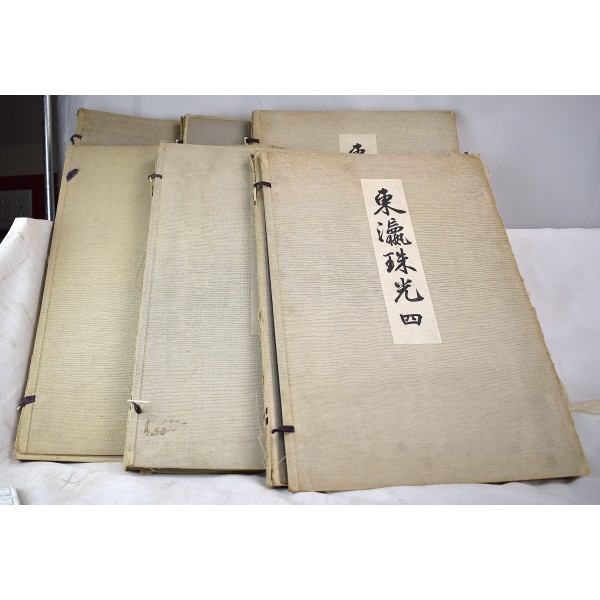 Toyei Shuko: An Illustrated Catalogue of the Ancient Imperial Treasury Called Shosoin at Nara
Kunaisho; Matano, Migaku; Omura Seigai
Shimbi Shoin, 1908
6 volume set. Folios; 50 cm. 1908 - 1909. All volumes housed in publisher's cloth chitsu case portfolios. Wear, tear, and fraying to portfolio cases. Books themselves are in excellent condition. Japanese stab bindings in silk cloth. 376 plates, 316 collotype plates and 48 color woodblock prints. Japanese text.
"A famous illustrated catalogue depicting some 3000 art objects as swords, mirrors, musical instruments, etc." Some volumes have a previous ownership stamp inside the chitsu case. From the notable Asian art collector's library of Harry B. and Bessie K. Braude. Printed by the renowned Japanese printing house of Shimbi Shoin.
This is an oversized or heavy book, which requires additional postage for international delivery outside the US.