The Works of Francis Parkman Centenary Edition (13 volume set)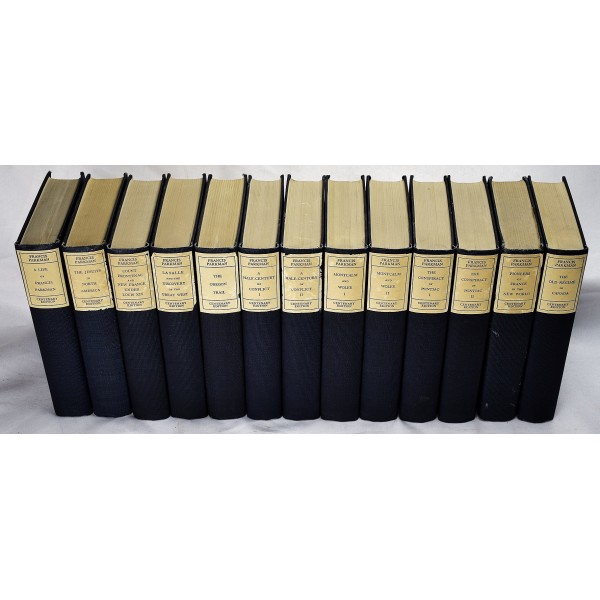 The Works of Francis Parkman Centenary Edition (13 volume set)
Francis Parkman
Boston: Little, Brown and Company, 1922
13 volume, complete set. A handsome set, near fine. Bound in publisher's navy cloth, with printed spine labels. Hardcover. Fine binding and cover. Clean, unmarked pages. Portraits) maps (part double, some folded) plans, 21 cm.
Contents: v.1 Pioneers of France in the New World; v.2 The Jesuits in North America in the seventeenth century; v.3 La Salle and the discovery of the great West; v.4 The old regime in Canada; v.5 Count Frontenac and New France under Louis XIV; v.6-7 A half-century of conflict; v. 8-9. Montcalm and Wolfe; v. 10-11. The conspiracy of Pontiac and the Indian war after the conquest of Canada; v.12. The Oregon trail; v. 13 A life of Francis Parkman, by Charles Haight Farnham. France and England in North America.
This is an oversized or heavy book, which requires additional postage for international delivery outside the US.