The Works of Benjamin Franklin: Including the Private as Well as the Official and Scientific Correspondence, Together with the Unmutilated and Correct Version of the Autobiographyi, 12 Volume Set, Complete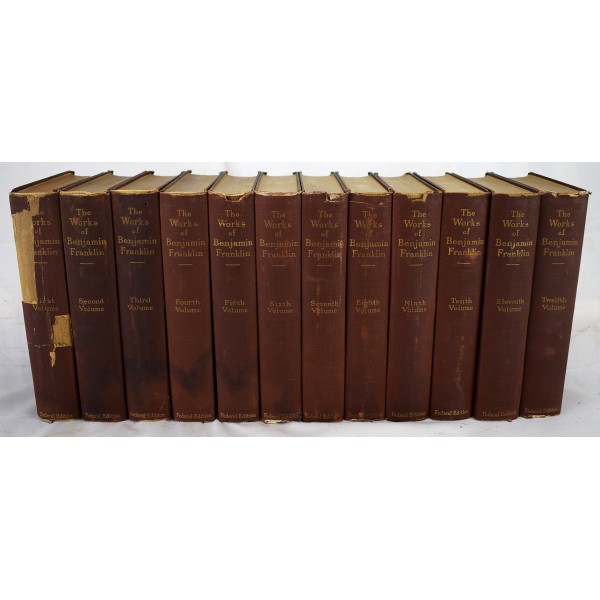 The Works of Benjamin Franklin: Including the Private as Well as the Official and Scientific Correspondence, Together with the Unmutilated and Correct Version of the Autobiographyi, 12 Volume Set, Complete
Franklin Benjamin. Ed. by John Bigelow.
G.P. Putnam's Sons, 1904
[Federal Edition] 12 volume set, complete. 25 cm. Hardcover. No. 32 of 1000. Federal Edition. Original brown cloth, top edge gilt. Vol. 1 spine chipped, partially torn with loss. Volume 1 gutter cracked. Hinges cracked to some volumes. Some minor damp staining.
This is an over sized or heavy book, which requires additional postage for international delivery outside the US.