The Transformations of Lucius Otherwise Known as The Golden Ass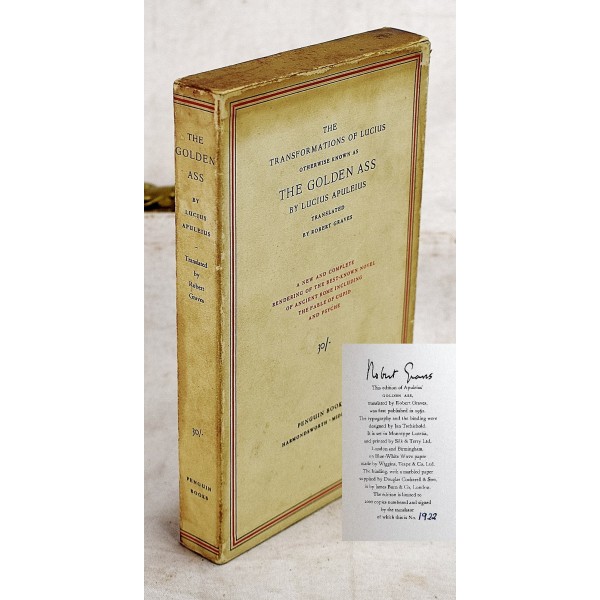 The Transformations of Lucius Otherwise Known as The Golden Ass
Apuleius, Lucius; translated by Robert Graves
Penguin Books, 1950
Limited edition #1922 of 2000 signed by Robert Graves on colyphon page. Bound in white cloth over marbled boards. Top edge gilt. Hardcover and dust jacket in slip case. Slip case rubbed/stained. Small tears to jacket. Moderate foxing. Pages unmarked.
A new and complete rendering of the best-known novel of Ancient Rome including The Fable of Cupid and Psyche.
Robert Graves (1895-1985) was an English poet, novelist, critic, and classical scholar who carried on many of the formal traditions of English verse in a period of experimentation. His more than 120 books also include a notable historical novel, I, Claudius (1934); an autobiographical classic of World War I, Good-Bye to All That (1929; rev. ed. 1957); and erudite, controversial studies in mythology.