The Sorrows of Priapus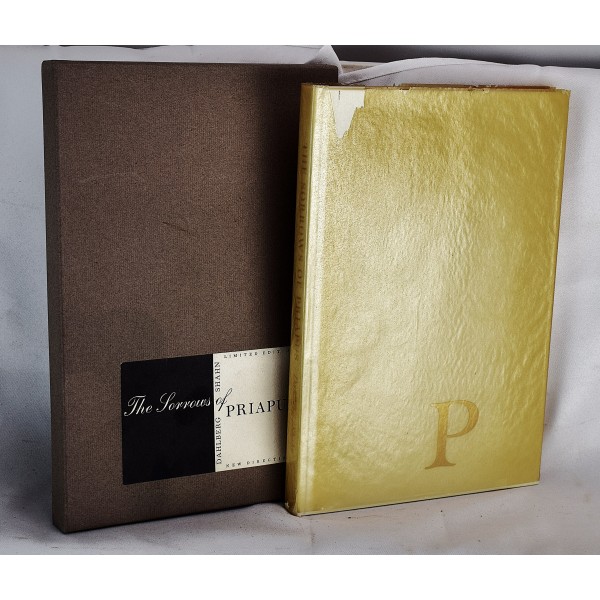 The Sorrows of Priapus.
Dahlberg, Edward; Ben Shahn
New Directions, NY, 1957
Limited edition, No. 96 of 150. Signed by Shahn and Dahlberg on limitation page, with the additional signed lithograph by Shahn. Hardcover in slip case. 119 pp. 41 illustrations. Glassine dust jacket, top edge gilt. Good binding and cover. Some chip loss to dust jacket. Dulling to top page gilt. Clean, unmarked pages.