The Ship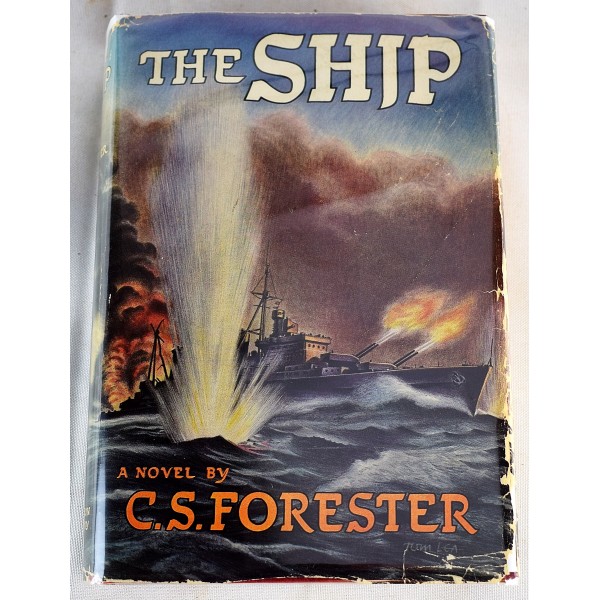 The Ship
Forester, C.S.
Little, Brown and Company, 1943
Extra-illustrated by Francis Ely Waterman.  A unique and special book.  1st American edition.  Boston: Little, Brown and Co, 1943. 6 preliminary leaves, [3]-281 pages; 20 cm. Stain on rear cover flyleaf.  Bound in publisher's red cloth with pictorial dust jacket (minor edge wear to jacket). 
Signed by Francis Ely Waterman (1878-1947) and expertly illustrated in 61 (!) hand drawn and colored pictures in the end sheets, page margins and blanks. Waterman illustrated this book in 1943.  The illustrations show images of the scenes written in the book and are done with a fine eye for detail in colored pencil.  Includes Waterman's obituary from 1947.  Waterman was a noted New York architect and served as Superintendent of Engineer Transport with the U.S. Army General Staff during World War I.  An exceptional book.