The Outsider, Vol. 2, No. 4-5.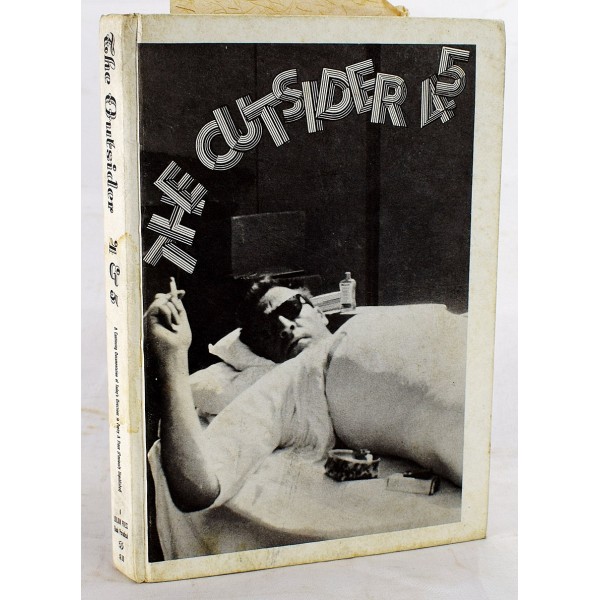 The Outsider, Vol. 2, No. 4-5.
Webb, Lou & Jon
Tucson: Loujon, 1969
Octavo. One of 500. Final issue of the Outsider. Original pictorial boards. 191 pp., illustrated; includes the pressed flower from Geronimo's grave. Contributions by Bukowski, Ginsberg, Harold Norse, Rexroth, Levertov, di Prima, Dick Higgins, and many, many others Includes a 46 page Homage to Kenneth Patchen. Rice paper dust jacket, torn into sections, tipped in. Minor soiling to boards, rubbing. Minor toning to margins.
"The Outsider" brought the work of Charles Bukowski to national attention, in addition to publishing work by such notable writers as Jack Kerouac and Lawrence Ferlinghetti, along with artwork by Noel Rockmore.