The Official And Pictorial Record Of The War With Spain And Philippines, Including The Life, Messages And Papers Of PRESIDENT McKINLEY (1902 War Records Office)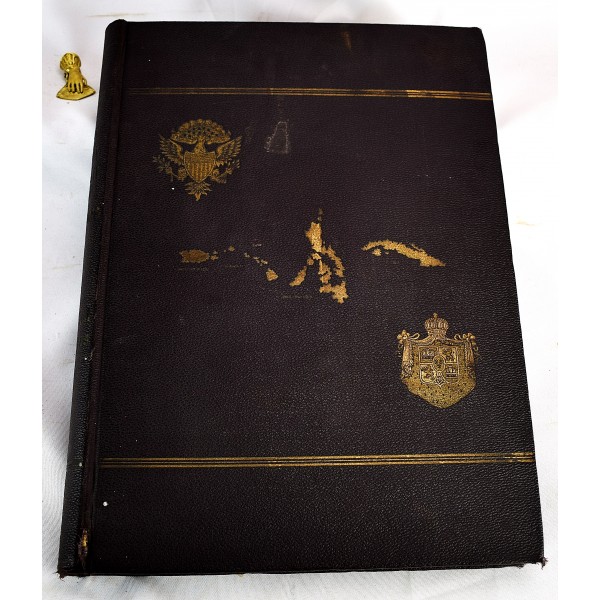 The Official And Pictorial Record Of The War With Spain And Philippines, Including The Life, Messages And Papers Of PRESIDENT McKINLEY (1902 War Records Office)
Wright, General Marcus J.
War Records Office, 1902
Bound in publisher's cloth. Embossed map of the Philippine islands and seal of Spain and the United States in faded gold on front cover. Folio; 43 x 31 cm. 631, [8] pages : illustrations, maps. Hardcover. Good binding and cover. Clean, unmarked pages. Includes full text of the peace treaty between the U.S. and Spain at the conclusion of the Spanish American War (Signed Dec. 10, 1898).
This is an oversized or heavy book, which requires additional postage for international delivery outside the US.