The life of Marcus Tullius Cicero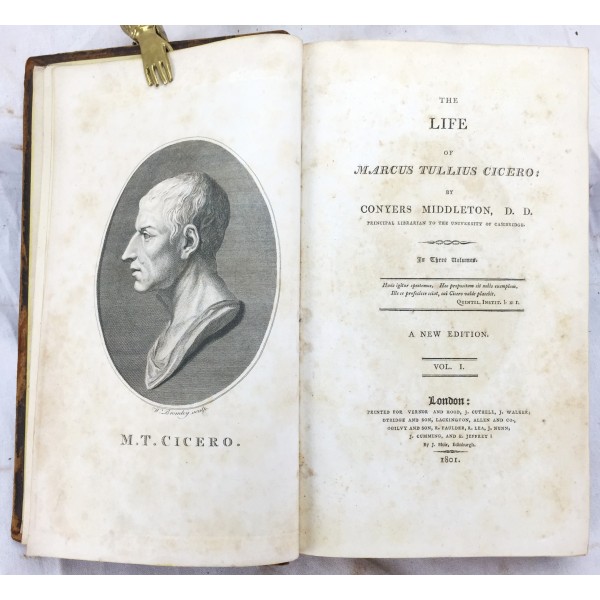 The life of Marcus Tullius Cicero. 3 volume set
Middleton, Conyers
London : Printed for Vernor and Hood, 1801.
3 volumes. xxxvi, 449 pp; 467 pp; 404 pp, xxxix (index). Bound in contemporary tree calf. Gilt spine. Page ends washed yellow. Good bindings and covers. Shelfwear, chipping to spines. Armorial bookplate of James Henry Porteus Oakes. Faint foxing to page margins.
This is an oversized or heavy book, that requires additional postage for international delivery outside the US.