The Life of John Marshall (4 Volumes)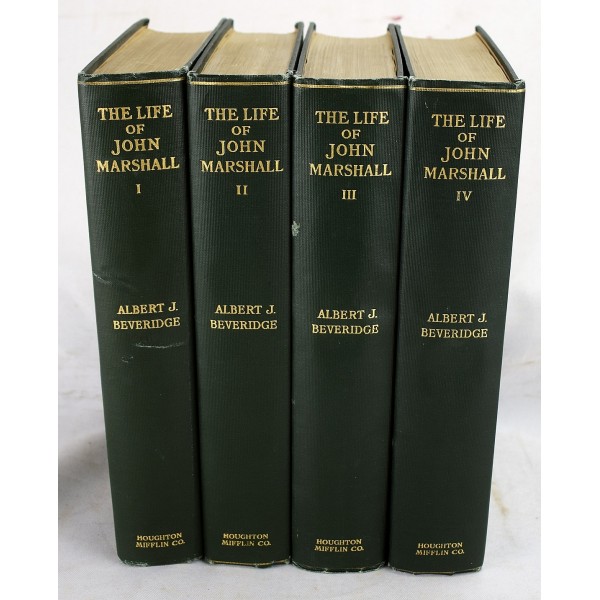 The Life of John Marshall (4 Volumes)
Beveridge Albert J.
Houghton Mifflin, 1916
4 volume set. Bound in publisher's forest green cloth. Hardcover. Good binding and cover. Clean, unmarked pages. Pulitzer Prize, Biography, 1920.
Contents: v. l. Frontiersman, soldier, lawmaker, 1755-1788.- v. 2. Politician, diplomatist, statesman, 1789-1801.- v. 3. Conflict and construction, 1800-1815.- v. 4. The building of the nation, 1815-1835.