The History of the Art of Writing: Manuscripts, Inscriptions and Muniments, Oriental, Classical, Medieval and Modern, Classified Described and Reproduced in Facsimile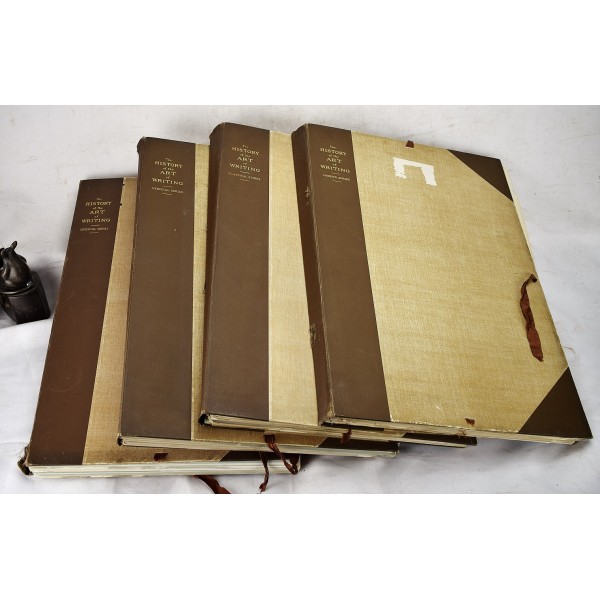 The history of the art of writing : manuscripts, inscriptions and muniments, oriental, classical, medieval and modern, classified described and reproduced in facsimile : more than two hundred facsimile reproductions in tone and colour from the important languages of every age (4 folio volumes)
Henry Smith Williams
Merrill & Baker, 1902
[The history of the art of writing: A superb collection of facsimiles in large format] 4 volumes. Folios, 54 cm. Bound in portfolio. Publisher's 3/4 brown cloth. (Sticker mark on v.1 on simulated linen) 229 plates, many in color. Contents: Folio 1. Oriental series --folio 2. Classical series --folio 3. Medieval series --folio 4. Modern series.
Comprehensive work on scripts including Egyptian hieroglyphs, Babylonian cuneiform, Chinese and Asian scripts, Mexican pictographs, Arabic calligraphy, illuminated manuscripts, documents, and examples of manuscripts of famous writers.
This is an oversized or heavy book, which requires additional postage for international delivery outside the US.