The Atlantic Navigator: Being a Nautical Description of the Coasts of France, Spain and Portugal, the West Coast of Africa, the Coasts of Brazil and Patagonia, the Islands of the Azores, Madeiras, Canaries and Cape Verdes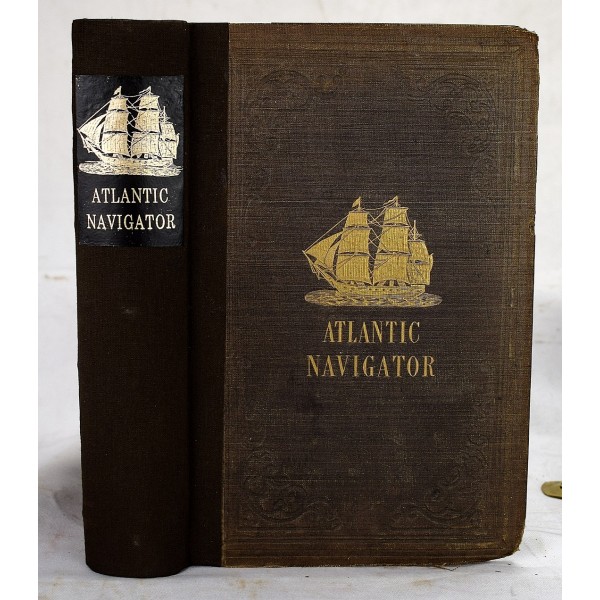 The Atlantic navigator : being a nautical description of the coasts of France, Spain and Portugal, the west coast of Africa, the coasts of Brazil and Patagonia, the islands of the Azores, Madeiras, Canaries and Cape Verdes, and of the detached shoals & dangers reported to exist in the Atlantic : to this is added a general review of the winds, tides, currents, &c., a description of the principal harbours on the coast of North America, and an account of the most advantageous tracks across the Atlantic
James Imray and Son.
London : James Imray, 1854
[Pilot Guide for the Atlantic Ocean] Fourth ed. Enlarged. Bound in publisher's cloth. Rebacked, with renewed spine and gilt, tall ship spine leather label. Good binding. Collated: Folding frontispiece map; 12 double-page maps. xii, vi, blank, 532 pages + 32 page catalogue. Generally sound internally. Small chip from half title, front folding map. BM 1: 1122 (99); Sabin 2300.