The American soldier and sailor in war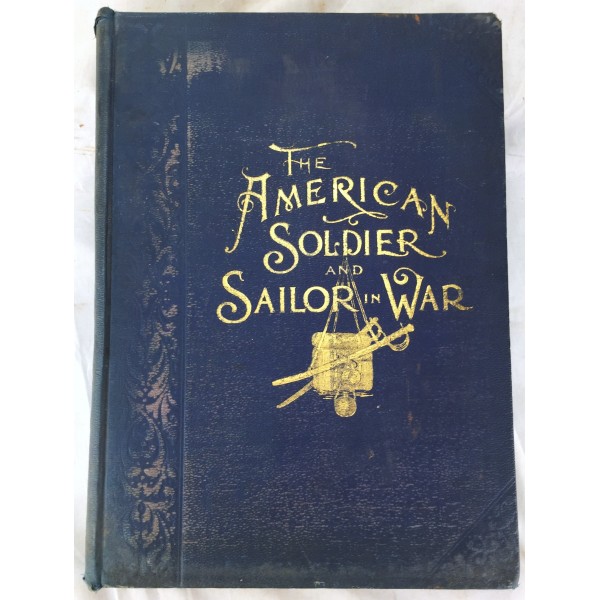 The American soldier and sailor in war : a pictorial history of the campaigns and conflicts of the War Between the States, from the first bloodshed in the streets of Baltimore to our country's war with Spain : profusely illustrated with battle scenes, naval engagements and portraits from sketches by Forbes ... and other celebrated war artists : a complete history of our country in war and descriptive articles by Rossiter Johnson ... [et al.].
Rossiter Johnson, Et.al.
Edward J. Stanley, 1898.
568 pages : chiefly illustrations ; 45 cm. Folio. Bound in publisher's cloth. Hardcover. Binding shaken. Clean, unmarked pages. Some discoloration to cover cloth. This is an oversized or heavy book, that requires additional postage for international delivery outside the US.