Specimens of the Ecclesiastical Architecture of Great Britain from the Conquest to the Reformation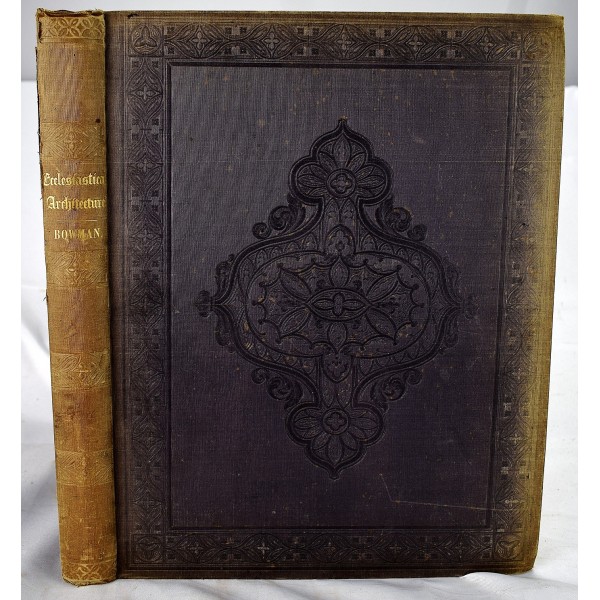 Specimens of the Ecclesiastical Architecture of Great Britain from the Conquest to the Reformation
Henry Bowman; James Hadfield
John W. Parker, 1846
Folio. Bound in publisher's blind stamped, brown cloth. Sunning to spine, cover extremities. Binding in good shape. Peabody Institute book plate. Chromolithographic title page, 62 plates (8 of which are colored or partly colored) - views and plans. Foxing, spotting, staining scattered and affecting some plates.
Contents: Norbury Church, Devonshire -- Lambley Church, Nottinghamshire -- Castle Rising Church, Norfolk -- Chaddesley-Corbet Church, Worcestershire -- Long-Ashton Church, Somersetshire -- Rudford Church, Gloucestershire -- Ruskington Church, Lincolnshire.
This is an oversized or heavy book, which requires additional postage for international delivery outside the US.